Dr. Linda M. Purcell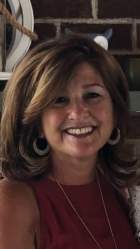 Dr. Linda Purcell attended West Chester University in Pennsylvania earning a B.S. in Chemistry and Biology in 1985. She graduated from the Philadelphia College of Osteopathic Medicine in 1991. She went on to do her internship and residency at the University of South Alabama from 1991-1994. She had a pediatric practice in North Stafford from 1994-1998, and then left the area due to her husband's transfer. He was then transferred back, and she decided to open her own office in 2000.
Practice Locations
Dr. Purcell practices at the Lees Hill and Courthouse locations.
Licensure and Board Certification
Certified by the American Board of Pediatrics
Licensed to practice medicine in Virginia
Hospital Appointments
Mary Washington Hospital
Memberships, Offices and Committee Appointments
Member of American Academy of Pediatrics and the American Medical Association
Bibliography
Sunflower seed bezoar leading to fecal impaction, Southern Medical Journal