Cassandra (Cassie) Thorla, CPNP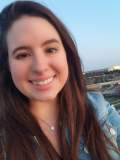 Cassandra (Cassie) Thorla, CPNP-PC graduated from University of Florida in 2015 with a BS in Nursing. She worked inpatient in the fields of Pediatric Hematology/Oncology and Neonatology while pursuing her Master of Science in Nursing degree at Old Dominion University. Cassie graduated in 2023 and is board certified through the Pediatric Nursing Certification Board.
Cassie now lives in Fredericksburg and in her free time enjoys reading, playing the ukulele, and attending kickboxing classes.
Cassie will begin seeing patients at our Lees Hill and Courthouse locations in November 2023.