Dr. Jennifer Kost-Phillips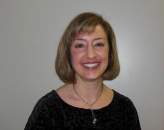 Jennifer Kost-Phillips, D.O., M.P.H. attained her BS degree in Biology/Pre Med with a minor in Chemistry at Carlow University in Pittsburgh, PA in 1994. She then attended the University of Pittsburgh Graduate School of Public Health from 1994-1996, where she got her masters degree in public health, focusing on community and health services. She graduated from the Philadelphia College of Osteopathic Medicine in 2000.
Dr. Kost-Phillips returned to Pittsburgh for her Osteopathic Internship and Pediatric Residency at Mercy Hospital. After completing her training in 2004, she moved to the Upper Peninsula of Michigan, joining the pediatric practice at Bell Medical. Wanting to be closer to family, Dr. Kost-Phillips relocated from Michigan to Fredericksburg in 2007. She worked as a pediatric hospitalist at Mary Washington Hospital until joining our practice in May 2009.
Dr. Kost-Phillips practices in the Fredericksburg office.