Lindsay Grainger, CFNP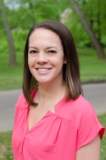 Lindsay Grainger, CFNP graduated from Virginia Tech in 2004 with a B.S. in Human Nutrition, Food, and Exercise, and from Drexel University in Philadelphia in 2005 with a B.S. in Nursing.  Following graduation, Lindsay worked as an Emergency Department nurse for over 10 years and also spent time as a Labor and Delivery nurse.  Finding this work rewarding, but desiring long term relationships with patients and their families led her to pursue her Family Nurse Practitioner degree, where she graduated from the University of Cincinnati in 2018.  Lindsay spent time with Lee's Hill Preferred Pediatrics team during her clinical rotations through the Nurse Practitioner program and is excited to join our practice.
Lindsay lives in Stafford with her husband and three sons.  They enjoy spending time with extended family and friends, maintaining an active lifestyle, and traveling.
Practice Locations
Lindsay will practice at all locations.
Licensure and Board Certification
Certified Family Nurse Practitioner by the American Academy of Nurse Practitioners
Licensed Nurse Practitioner in Virginia
Memberships
Member of the American Academy of Nurse Practitioners